Plea over restaurant no-shows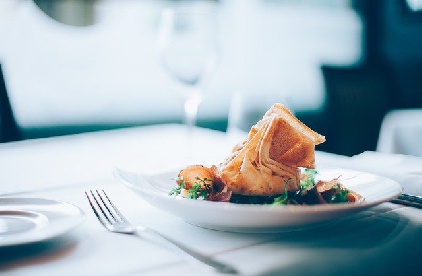 By Christian Barnett - Local Democracy Reporter
Frustrated bars and restaurants in the city have pleaded with customers to let them know if they will not be turning up for bookings after facing several 'no-shows' in recent weeks.
The businesses, that are already having to struggle with the lockdown, are trying to make diners aware of the damage caused by not turning up to bookings.
Rupert Davison, owner of Burger Shop Worcester in Cherry Tree Walk, said it was frustrating to have to turn customers away from his restaurant only for bookings to never appear.
He said it was even more irritating when all it takes is a phone call.
"We have the phones ringing all day and obviously if people don't turn up, we're letting other customers down but we also have more staff in to cope with the demand, we've prepped the food and for an independent business it's really damaging because we need that revenue to survive," he said.
"It's a bit heartbreaking and because we're so well connected now, it's easy to just ring us up and say you can't make it. There's no excuse really."
Mr Davison said it was time for restaurants to stick up for themselves.
"We work really hard to provide a good service and we want the best restaurant as possible but it's hard if we're losing revenue like that," he said. "We have less tables at the restaurant so automatically we have less covers and we're losing revenue. Every table counts at the minute.
"You've got people who want to come but they can't because somebody else is booked here and then they don't turn up.
"It's better than it was. People are more aware of it because restaurants have been speaking out but we have had a few in the last month because of the Eat Out scheme.
"The next six months are going to be tough so every person counts to help us get through it."
One city cocktail bar was also frustrated by the number of 'no-shows' in recent weeks and said people needed to be made aware that just one booking not turning up could have a massive impact on income.
Shane Pollard, manager at Tonic Bar in Foregate Street, said: "We're quite a small venue and we're operating at a limited capacity so every table is precious at the moment.
"A big table of six, which is the maximum we are allowed, is over ten per cent of our capacity. For us to lose ten per cent of our potential customers just by one table not showing up is massive.
"We understand that plans change and we're not expecting people to tell us a week in advance. I just don't think people have the awareness of the effect that it has."