Police issue advice after spate of car thefts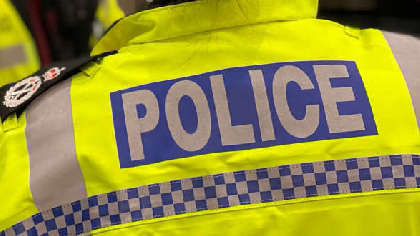 Police in North Worcestershire would like to reassure local people that they are aware of a number of thefts of vehicles recently and to ask that owners are doing what they can do to help prevent further thefts.
Inspector Lee Page said: "Following a recent spate of thefts and attempted thefts of vehicles in and around North Worcestershire, we have increased patrols in areas that have been targeted.
"Keyless entry vehicles, while convenient to the owner, are however an extremely easily target for theft. Many car key fobs allow for 'keyless entry', a system in which the car can read the signal of your fob so you can open the door without pressing a button.
"Unfortunately the signal sent out by the fob can be captured by criminals using a cheap and readily available tool called a 'relay device'. If they capture - or clone - your key's signal they can then open your car and drive it away.
"One of the simplest ways to protect your keys is to invest in something known as a 'Faraday Pouch'. This is a small pouch for your keys which is lined with metal foil which the radio waves cannot penetrate.
"You can also add a device to physically immobilise the car such as a steering wheel lock. Any physical device like this will act as a very visible deterrent and given the additional time and effort that will be needed to overcome these devices will make would be thieves think twice about targeting your vehicle.
"While there is much the public can do to protect their own property I would like to reassure everyone that we are working hard to catch those responsible and we have several investigations ongoing.
"Much of our intelligence comes from concerned members of the public who may have seen people hanging around, acting suspiciously. Please, if you see anyone acting suspiciously near your car or your property, call us on 101 and let us know."
Preventing keyless car theft:
Ensure your vehicle is properly locked and keep keys far away from doors and windows to ensure the vehicle is no longer in range of the key's signal.
Place keys in a metal/foiled lined box or container, or another container that blocks the keys signal from reaching the vehicle when it's not in use.
Switch off the key's wireless signal when you don't need your vehicle. If you are unsure if the key has this function, find out in your owner's manual.
You could also purchase an aftermarket security device, such as a steering wheel lock, a driveway parking post or even a wheel clamp. Even if the thieves are able to access and start your car, these should prevent them from driving away. Many criminals will consider bypassing these as 'too much hassle'.
Other steps include checking if there are any software updates for the car itself, remaining vigilant for unusual activity in your area and having an aftermarket immobiliser or tracker fitted.
More information and crime prevention is available on website.
If you have information but don't feel comfortable speaking to police, you can speak to the independent charity Crimestoppers. It is 100% anonymous, they never ask your name and they cannot trace your call or I.P address. You can visit crimestoppers-uk.org or call 0800 555 111.