Project to re-open rail line moves forward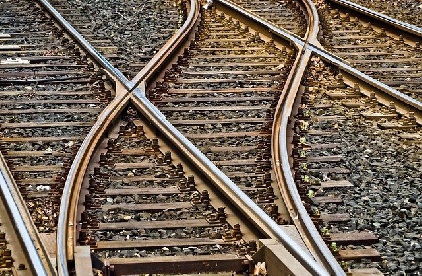 A plan to re-open part of a railway line for the first time in nearly half a century has moved a step closer.
Government ministers have confirmed plans to re-open a line between Honeybourne near Evesham and Stratford-upon-Avon has been received by the Department for Transport and is on track to progress to the next stage of its 'Restoring Your Railways' fund.
The plan, which has been sponsored by Mid Worcestershire MP Nigel Huddleston, would allow direct trains to operate between Worcester, Evesham, Stratford-upon-Avon and Birmingham.
The re-opening of the line, which closed in 1976, would see journey times between Evesham and Stratford of just 18 minuets whilst a trip between Worcester and Stratford would take just over half an hour.
The service would also give residents in Evesham and Honeybourne access to Birmingham in under an hour.
MP Nigel Huddleston, welcoming the announcement, said: "We are still at an early stage of this process, but this announcement is a welcome step forward.
"Part of the former rail link was later converted to a cycle path, and forms part of the National Cycle Network.
"However, I am reassured that all involved are committed to ensuring that, should this new rail link be built, there will be provisions to ensure that cycling along this route can continue unimpeded.
"My thanks goes out to all those at the Stratford Rail Transport Group, Shakespeare Line Promotion Group, Cotswold Line Promotion Group, and Solihull and Leamington Spa Rail Users Association for their work thus far, and also to the 10 MPs, county and district councils, and everyone else for their support."
By Christian Barnett - Local Democracy Reporter