Pub could become flats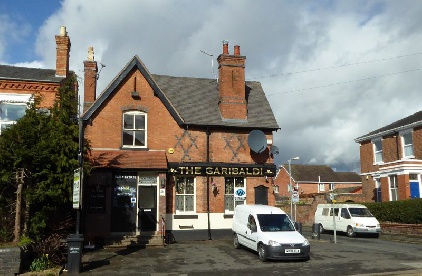 A community pub which has been unable to get going again after several attempts could be turned into flats and a shop under new plans.
The Garibaldi Inn in Bromyard Road in St John's, which has closed and reopened several times in the last few years, may have already made its last call over plans to transform it into seven new flats and a ground floor shop.
The plan by Mohammed Abyadul Hoque of Alpha 2 Investments based in Tenbury Wells would also see seven car parking spaces provided but it is the prospect of extra cars on neighbouring roads which has been a bone of contention for residents, according to a local councillor.
Councillor Richard Udall, who represents St John's, said the plans had received a mixed reaction.
Cllr Udall said: "It has been a hot topic of conversation since the application was received.
"I've received a considerable amount of comments, mixed comments, some very supportive and some very much opposed to it.
"I have already called the application in for it to debated by the planning committee and I have highlighted four concerns. My biggest concern is that seven flats is an over-occupation of the site and is far too much for the building. I'm also concerned about the parking facilities and the displacement of parking to neighbouring roads and I'm concerned about highway safety as well as the loss of a community asset.
"All those issues combined give me enough grounds I believe to warrant further discussion and negotiation.
"The most important thing is I am pleased that something is going to happen to the place as it has been empty for a long time and we need to see some regeneration in the area.
"My personal response to it all is I'm not saying 'no, because', I'm saying 'yes, but' because it needs some changes to the application to make it workable and suitable."
The plans can be viewed via Worcester City Council's website. The application number is 20/00377/FUL.
Consultation ends on June 30.
By Christian Barnett - Local Democracy Reporter
Copyright Philip Halling and licensed for reuse under this Creative Commons Licence.