Rejected extension could still go ahead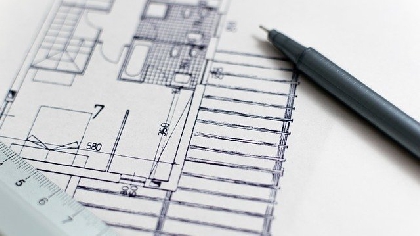 By Christian Barnett - Local Democracy Reporter
A twice-rejected plan to allow an extension to a house of multiple occupation (HMO) on a congested street in St John's could still be allowed to go ahead.
Worcester City Council's planning committee and the government's planning inspectorate both rejected an application for a side and rear extension to an existing HMO in Bozward Street over parking and congestion fears.
But the plan for the extension has now returned after developer Bob Panesar successfully gained a 'lawful development certificate' in January for the proposed work and submitted another planning application earlier this month.
Lawful development certificates can confirm that planning permission is not required, and the work could be carried out in the future.
The planning application states the extensions would "enhance the living quality of residents" but does not explicitly mention the plan to create an extra bedroom – which would push the number of rooms up to six – but can be seen on the layout drawings submitted as part of the application.
At a city council planning committee meeting in January, the council planner Alan Coleman said the authority's "hands were tied" over giving Mr Panesar the lawful development certificate.
Developer Bob Panesar said the home was already an HMO and the extension would fall within its permitted development rights, which includes certain types of work that does not require planning permission from the council.
The plan was rejected by councillors in February last year over the impact it would potentially have on parking.
There were concerns that creating more rooms in the HMO would make parking in the already-congested Bozward Street and surrounding streets worse.
The council's planning committee rejected the plan, despite the council's planning department recommending it should be approved, and then refused it again a month later.
Mr Panesar appealed to the government's planning inspectorate to reverse the decision but was unsuccessful.
Highways bosses at Worcestershire County Council raised no objections to any of the plans.
The report published by inspector JM Tweddle in July said allowing the extra room in the HMO would make parking worse on the street and threw out the appeal.
The report said: "It is clear that the current off-street parking arrangement is deficient and cannot contribute towards the required provision.
"The proposal would increase the pressure for on-street parking and exacerbate the inconvenience faced by local residents when trying to find a parking space on the street.
"The increased demand may also lead to indiscriminate parking that could block driveways and further add to the parking difficulties faced by residents."