Report says cycle routes required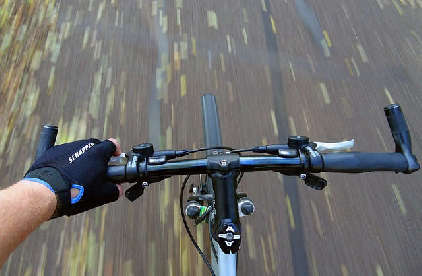 Plans to boost walking and cycling in the city will be discussed by councillors next week.
The list of measures revealed by Worcester City Council includes 11.5 kilometres of new and upgraded routes, the multi-million-pound Kepax Bridge across the River Severn from Gheluvelt Park, new secure cycle parking and a proposed bike hire scheme – which could include electric bikes.
The work ties in with investigations commissioned by the council which has recommended creating new and upgraded cycle routes to tackle the "long standing issue" and "major inconvenience" of congestion caused by cars on Worcester's roads.
A report commissioned by the council highlighted a need for more walking and cycling routes in 'car dominated' Worcester – particularly in the city's more deprived areas – and with "limited opportunities" for expanding roads, it would be cycling and walking routes that needed to grow to accommodate the growing population.
The report found that parts of the city – including Brickfields, Tolladine and Rainbow Hill – did not have access to cycle routes which "reinforced" exclusion and created barriers to education and jobs.
"Residents within the most deprived areas are less likely to have access to a car or be able to afford to use public transport," the report said.
"The absence of active travel routes in these areas therefore serves to reinforce the exclusion already experienced by some residents in these communities, creating barriers to accessing education, work and training opportunities."
The report also pointed to several huge housing developments in and around Worcester which will be built in the next two decades and put even more pressure on roads leading to more congestion and poorer air quality.
"Traffic congestion demonstrates that Worcester is a city that people want to visit but remains a hindrance to perceptions of the environmental quality and accessibility of the city.
"Limited opportunities for additional road capacity mean alternative modes of transport will need to grow to accommodate additional movement, offering benefits to the environment and people's health."
The report will be discussed by the city council's policy and resources committee from 7pm on March 22 in the Guildhall.
By Christian Barnett - Local Democracy Reporter