Swimming pool to close for three months for repair work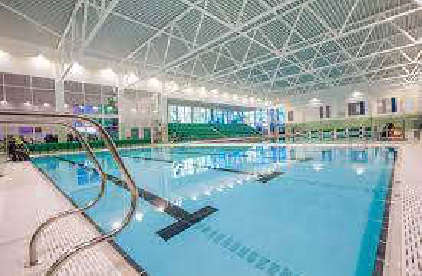 A city swimming pool will close for three months during the summer holidays for repair work.
The pool at Perdiswell Leisure Centre in Worcester will close from June 20 to September 11 to replace slippy poolside tiles.
The quality of the pool's tiles has been a reoccurring problem since opening in 2017 and was finally brought to a head last year with the council agreeing to fix the tiles after dozens of near misses.
Worcester City Council has made the decision to close the pool in Bilford Road for three months from June to coincide with the summer holidays when it said fewer people are swimming indoors.
Some of the pool's changing rooms will close from May 9 for tiles to be replaced but swimmers will be able to use the pool's other facilities during the work.
The city council had initially expected to close the pool by the end of last year but has now said delays – brought on by the Covid-19 pandemic – means work cannot begin until the end of June.
Last year, it was estimated by the council that replacing the surface around the swimming pool and changing rooms would cost more than £180,000 but councillors are now being asked to support a £323,000 budget ahead of full council making a final decision in February.
A claim for loss of income during last year's expected closure was predicted to rise to as much as £120,000 but that has now increased to more than £320,000.
Lloyd Griffiths, the city council's corporate director of operations, Homes & Communities, said: "The new tiles will provide a superior non-slip surface for swimmers and learners.
"This is a major piece of work and, unfortunately, it does require us to completely close the pool hall for 12 weeks.
"We hope the many people who enjoy and benefit from using the Perdiswell pools will forgive the inconvenience and look forward to the improved facility when it reopens in September."
The work will be discussed by the city council's policy and resources committee at a meeting in the Guildhall next Tuesday (February 8).
By Christian Barnett - Local Democracy Reporter