Taxi journey in Worcester could become most expensive in region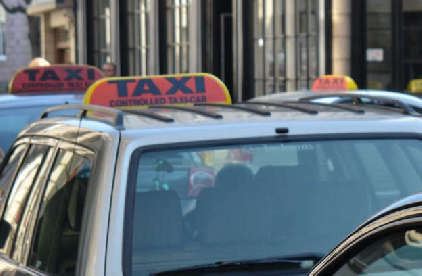 Taxi drivers have a requested a fare hike that could mean Worcester has the most expensive cab journey in the West Midlands.
Proposals put forward by the city's taxi drivers would see a two-mile journey in Worcester rise to £7.40 – which would be dearer than the same journey in Birmingham, the Black Country, Herefordshire and Shropshire.
One proposed increase would make a two-mile journey in Worcester one of the 20 costliest trips in the country.
Taxi drivers say the hike in fares is needed because of a rise in prices and the increasing cost of fuel.
Councillors will be asked at a meeting in the Guildhall on March 24 to consider increasing fares for the first time in five years.
Two requests have been put forward by the city's taxi drivers with both largely proposing at least a 20 per cent increase across the board on fares.
A request by Worcester Taxi Association would see the initial cost of flagging a cab rise by 19 per cent to £4.30 with a one-mile journey costing £5 and the cost of a two-mile journey increasing to £7.
Special fares for late-night and Bank Holiday trips would increase to £5.50 initially and rise to £6.30 and £9.10 for one-and-two-mile journeys.
A second proposal by the owner of Cathedral Cars and Central Taxis would see the fare for a one-mile journey increase to £5 and a two-mile journey rise to £7.40.
Late-night and Bank Holiday fares in the same proposal would rise by as much as 44 and 46 per cent for one-and-two-mile journeys to £7.50 and £11.10 respectively.
Five-mile journeys would rise by 52 per cent from £14.40 to £21.90 and a ten-mile trip would cost 54 per cent more rising from just over £25 to slightly under £40.
A twenty per cent increase in cab fares would draw a parallel with increases in the price of fuel with the average cost of petrol and diesel rising by between 23 and 24 per cent since 2017, according to the AA, when the last fare increase was introduced in Worcester.
Earlier this month, taxi representatives requested an urgent meeting with the council to discuss upping fares with drivers said to be struggling.
Dozens of frustrated taxi drivers attended a meeting of the council's licensing and environmental health committee to criticise the council for not prioritising their request.
The council said it was unable to prepare a report on taxi fares ahead of the meeting on March 9 but will now meet just over a fortnight later to discuss the proposal.
Taxi drivers requested a 55 per cent hike at the end of last year which alerted "concerned" officers to have a meeting as soon as possible with the proposed increase top of the agenda.
At the next taxi forum meeting held in February, drivers demanded an urgent increase in the city's taxi fares with higher costs and fees, fuel and cost of living increases, and the Covid-19 pandemic cited as reasons for a need to bump up prices.
By Christian Barnett - Local Democracy Reporter