Tributes following the death of HRH Duke of Edinburgh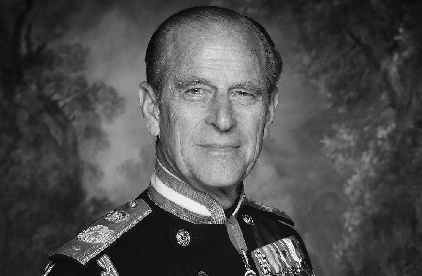 Leaders across Worcestershire have paid tribute to the passing of HRH The Duke of Edinburgh.
Chairman of Worcestershire County Council, Councillor Bob Brookes said: "It is with great sadness that I offer my condolences, on behalf of Worcestershire County Council, to Her Majesty the Queen and the rest of the Royal Family.
As a mark of respect at this very sad time, flags are being flown at half mast at County Hall and other public buildings across the county.
Due to current COVID-19 regulations, an online book of condolence will be opened for Worcestershire residents in due course."
The Lord-Lieutenant of Worcestershire, Lieutenant Colonel Patrick Holcroft LVO OBE CStJ said: "On behalf of the County and people of Worcestershire, I offer our heartfelt condolences to Your Majesty and to the wider Royal Family at this time of profound national grief. We share a deep sense of loss with all in the United Kingdom and abroad as we remember with great pride and affection HRH The Duke of Edinburgh. The Duke had been Your Majesty's steadfast consort and a dedicated public servant for more than 70 years. In war and in peace, he set an unparalleled example of service not self, making an extraordinary contribution to the nation and inspiring so many of us in so many different fields. We are all diminished by his loss and we shall not see his like again; but his remarkable legacy has imbued the national consciousness."