What has Worcestershire been reading in the last year?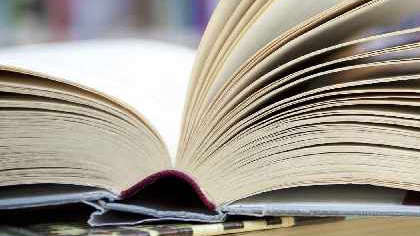 If your New Year's resolution for 2022 is to read more, the most borrowed books of 2021 may give you some inspiration on where to start.
The most popular page turner for the county's adults last year was Still Life by Val McDermid, which issued 645 times. Taking second place was The Thursday Murder Club by TV presenter Richard Osman.

Lee Child is always a well-loved author in Worcestershire and he rounds out the top three for most borrowed books with The Sentinel.

David Walliams yet again proved popular with the county's younger readers in 2021. His book, Slime, had over 300 issues.

Liz Pichon also proved to be a favourite rounding out the top three with her titles Ten Tremendous Tales and Spectacular School Trip (really...) both getting over 200 issues.
Councillor Matt Dormer, Cabinet Member with Responsibility for Communities, said: "It's always interesting to look back and see which page-turners proved popular in the past 12 months.
"It's been great to see that the joy of reading has been there for so many people in Worcestershire, especially during another particularly difficult year with the Covid pandemic. I'd encourage anyone who hasn't already, to look into what our Digital Library Hub can offer. The magic of a good book really is there for everyone."
Worcestershire Libraries continue to provide the magic of reading online through the Borrowbox e-book and e-audiobook service on the Digital Library Hub.
Blunt Force by Lynda Le Plante topped the adult e-book charts with Parent Agency by David Baddiel taking top spot for the county's junior readers. The top teen title was Ballad of Songbirds and Snakes by Suzanne Collins.
The Digital Library Hub offers a wide selection of eBooks, eAudio and eMagazines, free webinars to support job seekers and business start-ups, online connect bubbles and a range of online events and activities for families and children to enjoy together.

To find out more about Worcestershire's libraries and the benefits of library membership, visit: www.worcestershire.gov.uk/libraries
To learn more about Worcestershire Libraries' ebook, e magazine and e newspaper services visit the Digital Library Hub at www.worcestershire.gov.uk/digitallibraryhub