Wi-Fi plans backed in Worcester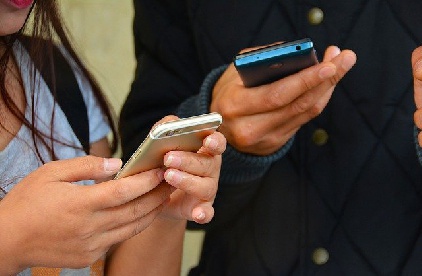 By Christian Barnett - Local Democracy Reporter
Free WI-FI could finally be made available in the city centre after contract plans were backed by councillors.
Worcester City Council looks set to hand a contract to InTechnology Wi-Fi to provide free Wi-Fi for the city centre for at least the next five years after Worcester City Council's place and economic development subcommittee agreed to move ahead with the plans at a meeting on Monday (July 27).
The city council will be paying £10,000 to help set up the network and then be paid £950 a year by InTechnology to 'rent' lampposts and other spaces.
The area covered by the free Wi-Fi has now been expanded from earlier plans to include Sidbury and parts of the riverside.
Cllr Adrian Gregson said he was happy to finally see the plans come to fruition after pushing for the work years ago.
"It is something we ought to be doing and I'm pleased we finally are in a position to agree to something," he said during the meeting on Monday.
"Tourism is now so important to us that we need all the tools we can get to manage that more effectively."
Equipment will be put up on more than 30 lampposts and CCTV columns throughout the city centre in between Sabrina Bridge to the south Sibury to the east and Lowesmoor to north with the area around Castle Street and The Tything acting as the most western point.
The council has indicated that it would be willing to expand the areas covered in the future.
Free Wi-Fi has been a long-held desire for the council and it thinks free Wi-Fi will bring more people to the city, which supports the high street and local economy, and gives tourists better access to attractions, restaurants and directions.
As well as giving visitors better connection whilst in the city centre, the scheme will provide a range of information to Worcester BID on shopper and visitor habits – including who is visiting the city, how many people are visiting the city and how long they are staying for.
Access to the data would come at a £10,000 yearly cost to the council -but the bill may be shared with Worcester BID.
The council's policy and resources committee agreed to move ahead with the plan in July 2018 but little update was provided until January when the council said the project would be up and running by the summer blaming the change in plan to cover a wider area as reason for the delay.
The city council has officially been looking for a Wi-Fi provider since December 2017 and had originally planned to move ahead with a £123,000 three-year scheme – which included installation, running costs and maintenance. A one-off up-front cost of £54,500 was quoted.
The council also hopes providing free Wi-Fi will allow market traders to make more use of card machines.