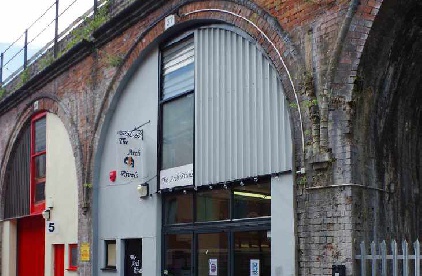 By Christian Barnett - Local Democracy Reporter
The latest stage of transformative work to create a cultural hub in the city's Arches, including the possible purchase and demolition of a takeaway to create a walking and cycling route, has been backed by councillors.
Worcester City Council revealed its latest plans to transform the city's Arches into a multi-million-pound cultural destination which includes demolishing chicken shop Jaqk's to connect Worcester Foregate Street with the Hive and the rest of the riverside.
The council's policy and resources committee agreed to move ahead with the plans at a meeting on Tuesday (July 28).
A report, discussed by the committee, said the council had made offers to all the parties involved with the takeaway in Foregate Street and compensation has been agreed with Jaqk's owner Aqeel Mohammed but discussions continue with the other parties.
The council had also said that if negotiations collapse then it may be forced to use its compulsory purchase powers to make sure the building is taken over and demolished and the transformation work to the city's Arches continues.
The council said it has around £410,000 already set aside for buying and demolishing the chicken shop but admits the current budget will unlikely cover the plan and will likely need more money in the future.
The three-phase work, which would see the University of Worcester sublet five of the arches to the council to be refurbished, would then be followed by two more arches in Netherton Court getting refurbished before the takeaway is demolished to create a wider and clearer route from Foregate Street to the riverside.
Image: © Copyright P L Chadwick and licensed for reuse under this Creative Commons Licence.