Worcester City Council to charge businesses more for waste collection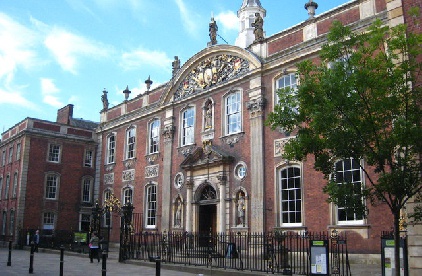 Worcester City Council is set to move to a different system of collecting trade waste after years of unnecessarily footing the bill for businesses.
The council wants to move to a new system where businesses who need to dispose of non-recyclable waste must start paying for it by how much it weighs.
The old system is costing the council around £20,000 a year on average for getting rid of excess waste above the allowance in ten of its biggest contracts with city businesses.
The new system would mean businesses who want to get rid of more waste would start to be charged more.
Councillors will decide next Tuesday (June 9) whether to move to the new system.
The city council said it supports the 'polluter pays' principle which broadly means whoever creates the waste should have to pay for its collection and disposal.
In Worcester, the charge for collecting waste goes to the city council whilst the charge for disposing of it is paid to Worcestershire County Council.
The council's current model – which had been a decade and was only recently revised – meant the cost of getting rid of the waste was based on average weights and the size of bins which meant the council was wrongly left paying parts of the bill for extra rubbish and the full cost of collection and disposal was not being passed to the business.
The new system would mean the cost of any extra waste over the proposed average weight would be paid for by the business.
The council has already bought the microchipped bins and software needed to weigh the bins which would means it could move away from the outdated methods and bring the service in line with other waste collection services – which the council competes against – across the city.
The council also hopes it will encourage businesses to recycle more, look at what waste it is producing and getting rid of and would also help contribute to the council's 2030 carbon neutral target.
By Christian Barnett - Local Democracy Reporter
Image Credit: © Copyright Rod Allday and licensed for reuse under this Creative Commons Licence.