Worcester MP urges city to stick to lockdown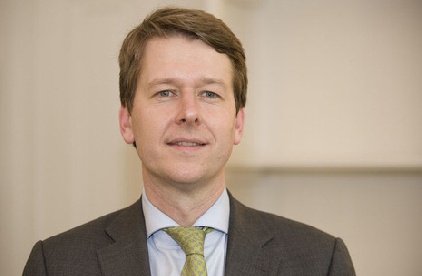 Worcester's MP Robin Walker has urged the city to carry on following lockdown measures ahead of a big announcement by Prime Minister Boris Johnson on Sunday.
Mr Walker said he recognised the city's frustration at wanting the coronavirus lockdown to be over as soon as possible but said ignoring government advice would prolong the lockdown and cause more deaths.
Worcester's MP said he could say "very little" about what Mr Johnson would be announcing on Sunday evening and whether lockdown measures would be eased but said it was very important for the city's residents to continue sticking to the rules.
"It is really important," he said. "Of course there are going to be temptations for people to go out because they want to see friends or family but I think we are talking about not just protecting your own health but protecting everyone else's as well.
"Because people, by and large, have followed the rules that have been set, we have seen this slowdown in the spread of the disease and we have most likely seen hundreds fewer people dying at least, if not thousands, as a result of the measures that have been taken and the fact that people have gone along with those.
"If people start to think it doesn't really matter anymore and start to go against the measures then unfortunately the likelihood will be that there will be more deaths and therefore measures will have to be taken for a much longer period of time."
"I totally recognise that there is a real desire to get on and come out the other side but we really need to make sure that we really are out the other side before we relieve all the lockdown measures."
Prime Minister Boris Johnson, who will speak to the country at 7pm on Sunday (May 10), is expected to set out the government's 'road map' for easing lockdown restrictions but is not expected to relax it completely.
Mr Walker said the government should continue sticking to its own targets before the lockdown is lifted and it would be important for people and businesses to have at least an idea of where restrictions would be lifted and when.
"I'm not on the wildly expectant end that the Prime Minister is going to suddenly announce that everything can go back to normal on Sunday but I think it is more likely that he will start to chart what things will look like as we move towards normality but be clear that it will depend on the science and the medical advice the government is getting," he said.
"I recognise that people would like lockdown to be over as soon as possible but I think it's really important they stick to following the scientific advice and taking a science-based approach.
"I think that first and foremost the government set out five key targets before lockdown could be lifted and the decision that they will have made will depend on those.
"What I do think is useful for business and those planning ahead is to provide more guidance for the way ahead as and when measures do get lifted.
"I don't know what the decision has been but I would hope that even if measures don't start to be lifted there can be some guidance as to what the changes will be when they do start to get lifted.
"Whatever the decision is about whether measures can be loosened or not, I think guidance as to what the way ahead looks like and what will be done when we come out of this will be very useful.
"I think a lot depends on the infection rate, the rates of death, the number of people in hospital. We have begun to seen some improvements on that front but we are still talking in terms of hundreds of deaths a day and that is clearly not a good place to be.
"Clearly we may be beyond the peak, and hopefully we are beyond the peak, but we are still in a situation where to suddenly unlock everything and return to normal would risk the infection being spread faster again."
By Christian Barnett - Local Democracy Reporter