Worcester's new Mayor announced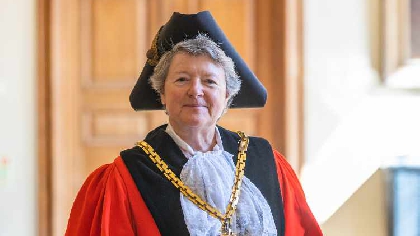 A new Mayor of Worcester was voted in at a virtual meeting of the City Council this week.
Cllr Jo Hodges has taken over the chain of office from the outgoing Mayor, Cllr Allah Ditta.
This will be Cllr Hodges' second mayoral term in office; the first being in 1999 – 2000.
Cllr Stephen Hodgson is Worcester's new Deputy Mayor.
Her nominated mayoral charities are the Worcester Community Trust (www.worcestercommunitytrust.org.uk) and Light Box (www.stpaulschurch.co.uk/lightbox), a charity which provides a safe meeting place for young people in the city.