Worcestershire shoppers donate over 14,000 meals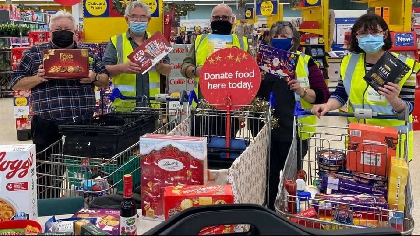 Shoppers in Worcestershire have been thanked after donating more than 14,000 meals-worth of food to help charities feed people during Christmas and the winter months.
During the twice-yearly Tesco Food Collection, which ran in all of its stores in the UK in November customers were asked to donate long-life food to support FareShare and the Trussell Trust.
Shoppers in Worcestershire donated 14,720 meals.