Work underway at football headquarters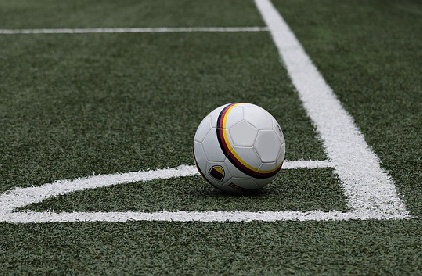 Work to build the new headquarters for football in Worcestershire has started to take shape as plans to build a new stand in preparation for the return of the city's exiled football team have been put forward.
New pictures show work has been well underway to build Worcestershire FA's (WFA) new headquarters at Claines Lane in Worcester with the main structure of the new office building and clubhouse housing the county's football bosses already put in place and the ground cleared for a new artificial pitch.
The new building is just one part of a major revamp of the facilities which also includes the new 3G artificial pitch, new floodlights and now, as new plans reveal, another new 100-seat stand for fans.
One of the proposed two 100-seat stands was put in place last year by fellow city club Worcester Raiders, but now WFA has asked for permission to build another 100-seat stand behind one of the goals on the main pitch – ensuring the facilities meet requirements and are ready for Worcester City's proposed return to the city next season.
Another stand – or at least more seats – would have to be built to meet the minimum standards for Worcester City to be able to play at Claines Lane.
The extra stand would give the ground an extra 100 seats but would not increase the overall planned capacity of 1,300.
League requirements means part of the facilities must be covered for at least 300 spectators.
Worcester City's average attendance is slightly under 300 but blanket regulations mean the ground would need to be able to accommodate one-off games where crowds could be much higher – such as FA Cup ties.
Worcester City Council agreed to loan £750,000 to the county's FA in December last year to help pay for the major revamp with a view to Worcester City FC ending its exile and returning to the city.
WFA was given permission to demolish the existing facilities at Claines Lane and build the new facilities in 2018 but despite gaining permission for the redevelopment by the city council's planning committee more almost 18 months ago, WFA said had not secured all of the money needed to carry out the redevelopment and asked the city council to help out.
The plans can be viewed via the planning section of the Worcester City Council's website.
The application number is 20/00335/FUL.
By Christian Barnett - Local Democracy Reporter