Yes to gym and supermarket in Upton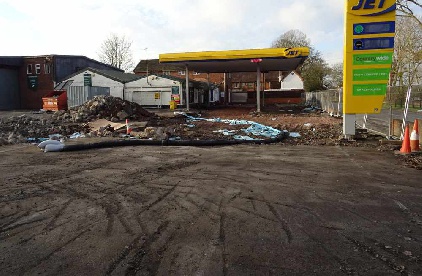 Plans to demolished a former shop in Upton and replace it with a new gym and supermarket have been backed by the council.
The former Countrywide Store in Hanley Road in Upton will be demolished and replaced with a new two-storey building comprising of a convenience store on the ground floor with a gym above. A two-bed flat will also replace a four-bed home on the site.
Malvern Hills District Council's (MHDC) planning department approved the plans earlier this month.
The plan was enthusiastically backed by the district council's economic development officers who said it would bring up to 50 new jobs to the area.
Simon Smith, economic development manager at MHDC, said: "The economic development team fully support this application.
"The site provides a rare opportunity to accommodate these proposals within the town. The proposal will bring significant investment to the town, regenerate a prominent brownfield site, create up to 50 new full time equivalent jobs and bring new retail and leisure provision to the area supporting the local economy."
Upton town councillor Simon Yates said he was happy with the plan but felt there was more the applicants could do to improve the look of the site.
He said: "When we saw it originally it was a bit dull. Now it is less dull but there is more they can do to make it look less like a prison block.
"It is not very pretty for one of the main entrances to the town and I think there is more they can do. We said go away and make changes but these aren't very big changes really."
Chris Thorpe of Hanley Swan said: "Whilst I fully support the objectives of this application, I object strongly to the appearance of the building. The proposed plans appear to be based on the worst type of rectangular developments of the 60s and 70s.
"Its location means it may be the first thing that is seen entering Upton, a historic town, surely it can be made more attractive than a 1970s comprehensive school block."
By Christian Barnett - Local Democracy Reporter
© Copyright Philip Halling and licensed for reuse under this Creative Commons Licence.