Yes to new scout hut in Evesham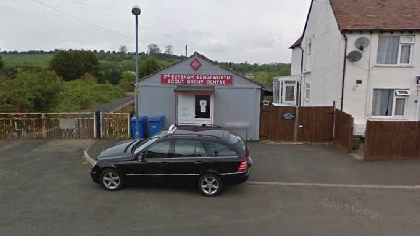 Image: Google Maps
An ageing Scout hut will be demolished and replaced with a bigger building after plans were backed by councillors.
The Scout hut on the corner of Albert Road and Bewdley Street in Evesham, home to the 2nd Evesham and Bengeworth Scout group, which is said to be poorly insulated and in desperate need of attention, would be demolished and replaced, the plans said.
Wychavon District Council's planning committee unanimously approved the plan at a meeting last Thursday.
Cllr Peter Griffiths, who represents Evesham North, said he fully supported the "long overdue replacement" and the new hut would "considerably improve the area."
Cllr Tony Miller said the new hut would be a "marvellous improvement" and fully supported the scout group's plans.
The site is leased to the scout group by the council who gave permission for the work to go ahead.
The building is also used by early years nursery Playhouse 2 during weekdays with the Scout group making use of it during evenings and weekends.
Wooden storage units, which are also falling into disrepair, would be moved and replaced.
The scouts group said it wants to replace the hall with a similar sized building and move its entrance to the side to make drop off and picks up easier and safer for parents and children.
The Scout group has proposed a phased build to minimise disruption to itself, the nursery group and its neighbours. It was proposed that a temporary storage unit is brought in whilst work to demolish and rebuild the old storage units is completed with the scouts group and nursery using the main hut.
The two groups would then move into the new storage unit whilst work to the main hut was carried out and move back in as normal once completed.
By Christian Barnett - Local Democracy Reporter