Youthcomm supports The BIG Radio Challenge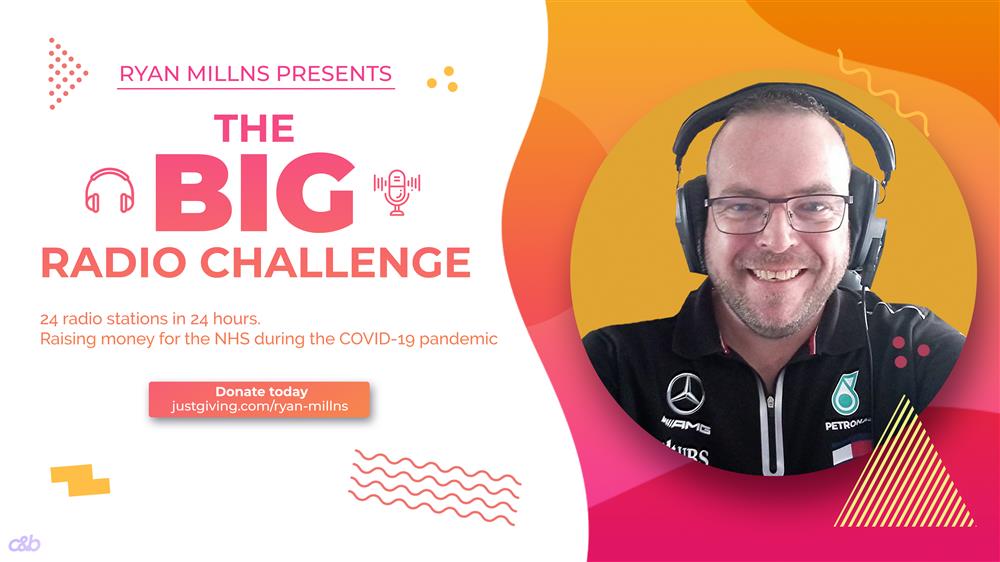 A radio presenter is aiming to become the first radio presenter to present on 24 radio stations in 24 hours to raise money for the NHS COVID-19 charity.
Ryan Millns is currently in isolation due to suffering from a life-limiting rare autoimmune disease, which caused him to suffer from a stroke last year.
24 radio stations including Youthcomm have already agreed to take part in Ryan's fundraiser which will be held from 7am on Friday 8th May to 7am on Saturday 9th May.
To donate please visit justgiving.com/fundraising/Ryan-Millns
You'll be able to hear Ryan and show your support between 1pm - 2pm on Friday.