Owen Lowe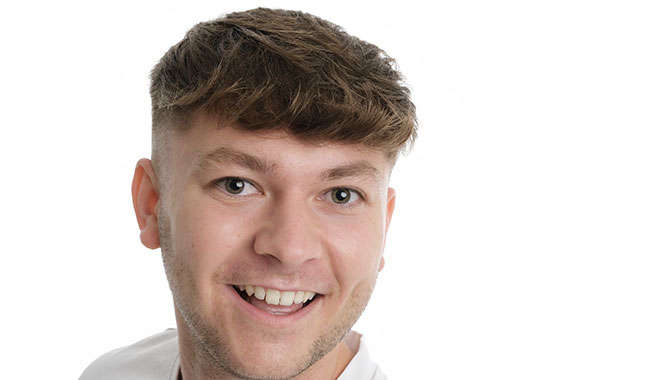 3 words that best describe you... Friendly/ Ambitious/ Creative
If I wasn't working at the radio station, I'd be... A police officer! Growing up that's what I wanted to be.
My celebrity crush is... Hailey Bieber (Justin Biebers wife)
The song that best describes me is... Horny - Mousse T
I have a fear of... Snakes
If I could have dinner with one person it would be... Roman Kemp
I bet you didn't know I could... Walk on my hands!
My favourite movie is... The greatest showman!
The ultimate TV show is... Friends. I love the theme tune.
The song that I can listen to on repeat and never get tired of is... Love yourself - Justin Bieber. It's been my number one most played song on Spotify 3 years running.
I hate it when... The wifi goes down at home.
My favourite place to eat out is... Rubys Chinese in St. John's Worcester!
My favourite place to hang out on weekends is... Malvern Town FC. They're the team I support.
My very first job was... Sticking up pins for a local skittles team in Worcester on a Sunday morning. It's like bowling but it's all wooden.
I couldn't do without... The heating on at home in the winter!