Active travel officer for Worcester approved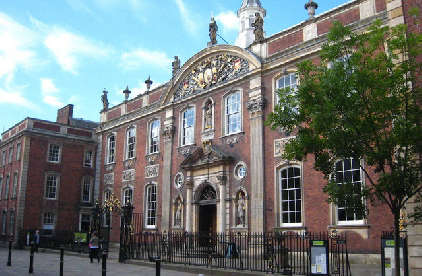 A new council role will be set up to encourage more people to ditch their cars and start cycling.
Worcester City Council wants to spend £100,000 on hiring a dedicated active travel officer whose role would be to beat the drum for walking and cycling around the city.
The holder of the new three-year role would be expected to support and develop walking and cycling projects in Worcester, champion the city's various bike hire and cycling-to-work schemes and promote existing routes and help design new ones.
The plan was backed by the council's health and wellbeing committee at a meeting in the Guildhall on Monday (February 8).
Committee chair Cllr Louise Griffiths said the new role would help push for more dedicated walking and cycling routes in Worcester in a bid to move away from relying on using "inadequate" canal towpaths.
"Worcester is tiny. It is a big town and you can walk from one end to the other in 20 minutes. We shouldn't be encouraging people to drive, we should be encouraging them to walk and cycle.
"Success for me would be getting more people out of their cars. Less cars and less traffic. Success would be adequate walking and cycling provision from the county council.
"[Towpaths are] great for pleasure rides with your family and walking but it is not good for encouraging people to commute by bike – particularly in the mornings and late evenings in winter," she said.
Cllr Lynn Denham said: "Worcester is a compact, walkable city but it doesn't always feel like that and this [role] will help realise that more."
Committee papers say the dedicated active travel role will work in a similar way to the council's environmental sustainability officer – a role created in the wake of the council declaring a climate emergency in 2019 – which has since helped develop a new environmental strategy for the council to use for the next decade.
Councillors have already agreed to set aside £50,000 on building and improving facilities at the council's own buildings – including secure cycle parking and changing rooms at the Guildhall, Museum and Art Gallery in Foregate Street, Astwood Crematorium and its Sixways depot – to allow more staff to cycle to work.
By Christian Barnett - Local Democracy Reporter