County awarded nothing from bus bid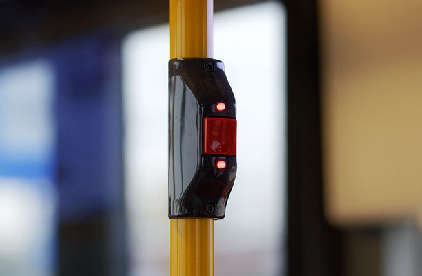 A huge council bid to transform bus services in Worcestershire has been rejected by the government.
Ministers have rejected the entirety of Worcestershire County Council's £84 million bid leaving a planned overhaul of the bus network in ruins.
The failed bid promised several improvements to bus services through more frequent pick-ups, extra 'on-demand' buses, a new smart ticketing system and eco-friendly buses as well as cheaper and simpler fares.
The Department for Transport had warned that bids "lacking ambition" would be rejected.
When revealing the council's bid last year, Cllr Alan Amos, cabinet member for highways, said the proposal was "hugely ambitious" and would "completely transform and expand the bus network across the whole county once and for all, and not just tinker at the edges."
Cllr Lynn Denham, who represents the city's Rainbow Hill division on the county council for Labour, said the failed bid felt like "all hope had gone" when it came to improving Worcestershire's broken bus service.
"Investing in better bus stations and better information doesn't actually get you more buses and what we desperately need in Worcestershire is more buses," she said.
"It is absolutely desperate news that there will be no money coming from the government to make Worcestershire bus services better.
"The message seems to be that if you don't own a car or drive a car, the government and councils are not prepared to invest. They don't seem to care."
Cllr Matthew Jenkins, who represents the city's St Stephen division for the Greens, said the failed bus bid coupled with the council's "lacklustre" and much-criticised walking and cycling funding proposals – which meant the county was awarded £784,000 out of the £1.3 million it bid for – did not bode well.
"Looking through the bid, it spoke a lot about working in partnerships with other counties and councils," he said.
"We need much more control over the bus service. Until we [as a county] have complete control and have our say on new routes then nothing much is likely to improve.
"When the funding was announced by the Prime Minister it was a fund of £3 billion and now £1.2 billion has been awarded.
"Maybe if more money was made available then perhaps the less ambitious bids would have been successful."
A statement from Worcestershire County Council said: "Our transport highways officers have been liaising with neighbouring local authorities, Leicestershire, Staffordshire, Gloucestershire, Northamptonshire, Herefordshire and Shropshire, who, as well as ourselves, have sadly also missed out on Bus Service Improvement Plan funding on this occasion.
"We are continuing to liaise with the neighbouring local authorities regarding how best to take this forward. We will be contacting the Department for Transport for further clarity as to why the county was unsuccessful in its funding application."
The government published its £3 billion national bus strategy known as 'Bus Back Better' in March last year with the main aim of getting more people travelling on buses.
The strategy said the only way to achieve this is to make buses a practical and attractive alternative to the car.
Successful bids were chosen because of "their ambition to repeat the success achieved in London – which drove up bus usage and made the bus a natural choice for everyone, not just those without cars."
By Christian Barnett - Local Democracy Reporter