Dairy farm allowed to build a new visitor and education building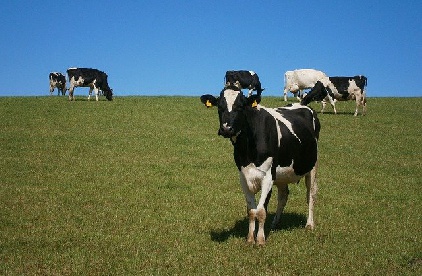 By Christian Barnett - Local Democracy Reporter
A dairy farm will be allowed to build a new visitor and education building after plans were backed by councillors.
Churchfields Farm near Droitwich put forward plans to build a new building to house a visitor centre, education and play area, classrooms and livestock pens to allow visitors to interact with the animals.
An outdoor playing and learning area as well as livestock paddocks would also be built next to the new building.
Wychavon District Council's planning committee approved the plan at a meeting on Thursday (July 23).
Cllr Tony Rowley said it "ticked all the boxes" and would allow a successful business in the area to continue thriving.
Cllr Tony Miller said he could not see any planning reason why the application should be refused
Several neighbours in Ladywood Road had objected to the plan largely concerned by more visitors meaning more cars on narrow rural roads around the farm.
A council planning report by officers, which had recommended the plan should be approved, said: "The building will help to secure the long-term success of the overall Churchfields Farm business and will be of benefit to the local population through job creation and through the provision of a high-quality, educational rural facility for the local community.
"The development will significantly strengthen the business out of season and on wetter days in the peak season, making it less of a seasonal operation and will ultimately help to secure the long-term future of this well-established farming business. The proposal would also provide a safe, healthy and educational playing environment attraction alongside the existing outdoor activities."
The dairy farm already has permission to build on the land but the previous plans were for various feeding and other farming buildings rather than a building for visitors.
The visitor building would be roughly the same size as the farm buildings put forward previously.
Various plans to cater for tourists have been approved at the farm in recent years including an ice cream parlour, farm shop, children's play area and a maze.