European community helps during coronavirus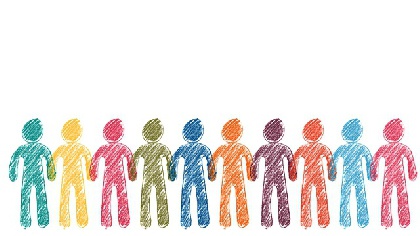 A charity made up of volunteers from the city's European communities has come together to help provide food and protective masks to vulnerable residents during the coronavirus pandemic.
Help Your Neighbour, led by the city's Tomasz Jarecki, was launched as a way for communities to connect with each other but has now expanded into a service shopping and delivering food and care packages for some of Worcestershire's most vulnerable residents and making and distributing much-needed face masks.
The team initially came together as the charity Like U, which supported local Europeans struggling with post-Brexit citizenship challenges, but almost immediately shifted its focus to the problems and personal crises triggered by the coronavirus lockdown and social distancing.
Many of the volunteers and receivers of the charity's help come from across Europe including Poland, Romania, Ukraine, Portugal, Germany, France and the Czech Republic.
The charity has also successfully involved some of the city's most vulnerable and elderly residents who have helped used their long-honed sewing skills to make masks for NHS and care workers on the frontline.
The work of the charity has not just been confined to Worcester with volunteers helping around the county including Malvern, Redditch and Kidderminster.
93-year-old Vera, who ran her own manufacturing company before retiring, has been helping more than 15 others make masks for frontline workers.
The charity was also helped by its partners Eastern European supermarket Groszek Market in Lowesmoor, Worcester Food Bank and Worcestershire Community Foundation to set up a volunteer kitchen run by the charity's star chef Anna who has been cooking 100 hot meals a week to those that need them most.
For many residents across the city, the meals prepared by Anna and delivered by the charity have been the only hot food they can get.
The charity has also helped local Tim Foster who has helped children and families cope during the coroanvirus lockdown by delivering toys.
For more information, or to donate or volunteer, visit Help Your Neighbour's website at www.helpyourneighbour.co.uk.
If you are in need of help you can also contact the charity through its website.
By Christian Barnett - Local Democracy Reporter