Flats plan for car park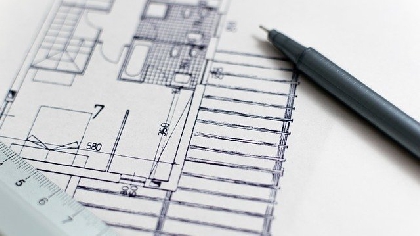 Four apartments could be built over a car park at the back of a home, new plans show.
Blockworks has put forward a plan to build a three-storey building in Moor Street in Worcester behind an existing home on space currently used for parking.
The space in Moor Street near the city's Swan Theatre is used for parking by a home in The Moors.
Car parking would remain on the ground floor with two apartments built on each of the two floors above it.
Several objections were raised by neighbours.
In a letter to the council, Cllr Lynn Denham, who represents Cathedral ward, said the plan seemed to be "squashing accommodation into a very tight site" and asked for the plan to be decided by the council's planning committee instead of planning officers if the council was looking to approve it.
In an objection to the council, Simeon Patrick of Moor Street said building four apartments could mean eight extra cars with not enough spaces provided.
The objection said: "The numbers quoted in the application in relation to parking are misleading at best. The proposed site currently provides parking for residents of [a home in] The Moors.
"The construction of four additional properties may add an additional eight cars to the existing requirement for parking. The proposal states that the site currently provides parking for five cars.
"When added to the potential new requirements this would leave 13 cars and four spaces."
Fortis Living has permission to build two two-bed homes on the site next to the land now earmarked for four new apartments.
Another objector, Roy Delo of Moor Street, said: "It is difficult to reconcile this planning application for high-density housing with the adverse impact on neighbouring residents' amenities.
"I believe [the plan] to be an example of trying to get a quart into a pint pot.
"The proposal is not physically in line with the agreed development to its east. It is an ugly block jutting out."
By Christian Barnett - Local Democracy Reporter