More homes for golf course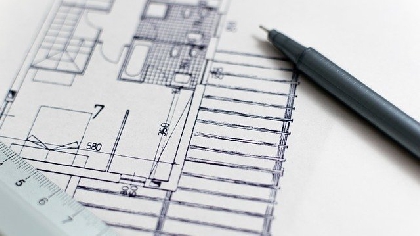 By Christian Barnett - Local Democracy Reporter
Several homes could be demolished to make way for 50 more as part of another plan to build on a former city golf course.
Up to 50 homes could be built on the former Tolladine golf course in Worcester with three homes in nearby Darwin Avenue demolished to make way.
Housing association Bromford, which owns the three homes that would be demolished, said it hopes to start work early next year if the plans are approved.
Bosses at Bromford said they are looking at whether key workers can be prioritised for the new homes.
Jo Noakes, land manager at Bromford, said: "We know there is a need for more affordable housing in the city and Worcester Council have identified that around 400 affordable homes need to be built every year. At the same time there is growing demand for affordable housing, with more than 4,500 on the housing register in Worcester.
"These homes will help ease some of that demand and as the site is close to the Worcestershire Royal Hospital and next to a care home we're keen to explore with the council whether we can prioritise lettings to local key workers."
The homes would be a mix of one-to-four-bedroom homes, of which 35 would be for rent and 15 made available to buy through shared ownership.
A total of 99 off-street parking spaces would also be provided.
Sue Allen, locality manager at Bramford, said "We have been speaking to our customers who live in the three of our properties that we are proposing to demolish so that they are kept fully informed of our plans and progress.
"If the plans are approved, we will work with them to find a new home and they will also have the opportunity to move into one of the new homes."
Plans to build on the former golf course have proved controversial in recent years with several applications facing strong opposition from residents.
Platform Housing Group has recently brought back plans to build 16 homes to the north of the golf course a decade after they were first put forward.
Several neighbours have said they were concerned by the increase in traffic especially entering onto and exiting from the already-very-busy Tolladine Road.
Other neighbours have questioned whether the homes are needed when plans for affordable housing in nearby Rose Avenue has already been approved.
Tustin Homes submitted plans in 2010 but withdrew them only three months later. The plan was put forward again later that year and backed by the council's planning committee in early 2011.