New figures show areas in Worcester hit hardest by coronavirus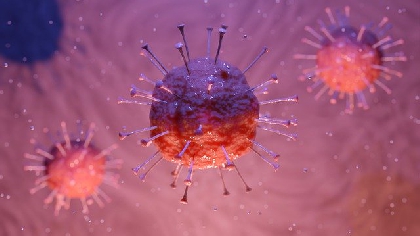 By Christian Barnett - Local Democracy Reporter
New figures have revealed which parts of the city have seen the most coronavirus deaths as latest records show no new deaths in Worcestershire for a week.
The area in Worcester which has seen the most deaths related to coronavirus between March and May was Lower Wick and Bromyard Road where 14 deaths were recorded in the three months.
Public Health England confirmed on Wednesday (June 17) that no new deaths had been recorded across the county for the seventh day in a row.
The number of deaths recorded by Worcestershire Acute Hospitals NHS Trust and Worcestershire Health and Care Trust remained at 294.
The detailed figures for the city, provided by the Office for National Statistics (ONS), showed the most deaths recorded between March and May were in Lower Wick and Bromwich Road with 14 deaths and Lyppard Grange, which includes Warndon and borders Worcestershire Royal Hospital, saw nine deaths.
A total of six deaths were recorded in Battenhall and Diglis.
Worcester's Henwick area saw five deaths and King George's Field, which includes some WR3 and WR4 postcodes in Tunnel Hill, Tolladine Road and Brickfields Road, also saw five deaths.
The numbers refer to deaths where coronavirus was mentioned as a cause on the death certificate.
The city saw four deaths in March – two in Worcester North, which covers WR1 and some WR3 postcodes, and one each in Henwick and Barbourne/Rainbow Hill.
A total of 39 deaths were recorded in April – the highest of the three-month period with the month seeing 70 per cent of all coronavirus-related deaths.
Seven deaths were recorded in Lower Wick and Bromwich Road and five deaths in Lyppard Grange and Battenhall and Diglis. Four deaths were recorded in Henwick and King George's Field.
In May, a total of 14 deaths were recorded, half of which were in Lower Wick and Bromwich Road. Four deaths were recorded in Lyppard Grange.
St Peter's, Warndon East, Dines Green and St John's and Worcester Town South, which includes some WR1, WR4 and WR5 postcodes across Tallow Hill, Stanley Road and Wyld's Lane, all saw one death each.
In the rest of the county, a total of 39 deaths were recorded in Evesham between March and May – with the east of the town recording 12 deaths and the south recording 11 deaths.
Drakes Broughton and Norton recorded three deaths and Fernhill Heath and Ombersley recording the one death. Droitwich recorded 16 deaths and Pershore three deaths.
Malvern Wells and Priory and Barnard's Green recorded seven deaths, Malvern Link and Colletts Green, Callow End & Hanley both recorded six deaths each, Abberley, Holt Heath & Hallow recorded five deaths, Broadheath, Sinton & Alfrick recorded four and both Upton, Welland and Eldersfield and Tenbury Wells recorded one death.