Pandemic centre should be rejected council says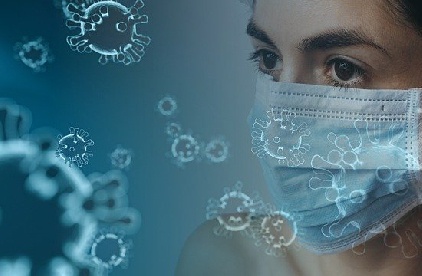 A plan to build a dedicated 'pandemic centre' in Worcester should not be allowed, a council report has said.
Barbourne Medical Centre in Worcester has put forward plans to build a purpose-built clinic on its surgery car park to treat patients with, or suspected of having, coronavirus.
Worcester City Council planning officers have said the plan should be refused when the council's planning committee meets on Thursday (December 17).
Officers said parking was already difficult and getting rid of more spaces to build the pandemic centre would add to the problem.
A report, due to be discussed by the planning committee, said: "The proposal would result in the loss of eight car parking spaces from the existing car park to accommodate the proposed development.
"In the opinion of the council there would be a shortfall in parking capacity which is considered insufficient to meet present and future demand."
Barbourne Medical Centre said the need for a new Covid hub follows a decision by GPs at Farrier House Surgery to stop being the city's Covid 'red' clinic.
Worcester City Primary Care Network (WCPN), which is made up of several of the city's GP surgeries, has used Farrier House Surgery in Farrier Street as the Covid 'red' clinic to treat people with, or suspected of having, coronavirus since March.
The decision means Farrier House Surgery will no longer be treating coronavirus patients by the end of the year.
WCPN said it will be temporarily using other buildings over the winter but will need a permanent building next year and backed the plans by Barbourne Medical Centre.
The plans show separate waiting areas for patients with Covid and another for suspected patients with treatment rooms leading to dedicated exits to stop people from meeting.
A statement included with the planning application said: "With the proposed Covid clinic the car parking reduces by eight spaces to 33 spaces in total.
"It is the intent of Worcester Primary Care Network to continue with teleconsulting for the foreseeable future with GPs reducing the number of face-to-face consultations. It is hoped that individual consultations will return however the new 'normal' is teleconsultations.
"Face-to-face consultations, it is predicted, will still carry on but they will not return to the pre-Covid levels.
"At present we are in the midst of a 'second wave' of the coronavirus pandemic and until a vaccine is produced in sufficient quantities it is anticipated that the pandemic will be with us for years to come."
The doctor's surgery, which opened in 2012, currently has more than 10,000 patients.
Since the outbreak of the pandemic, most consultations have been held either over the phone or via a computer with prescriptions sent directly to pharmacies and, according to the surgery, the number of people visiting the centre has dropped by almost 500 per cent compared to the same time last year.
By Christian Barnett - Local Democracy Reporter