Plans for cramped flats rejected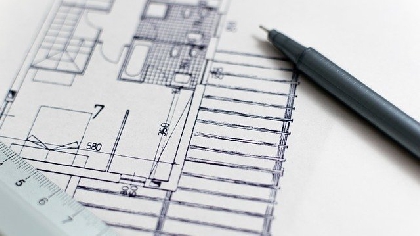 A plan to convert a coffin storage room at a former undertakers into an apartment was rejected by the council for being too cramped.
Worcester City Council rejected a plan by Fair Construction to revamp a utility and coffin storage area behind a grade II-listed former undertakers in St John's in Worcester because both apartments would have been below the national minimum size of 37 square metres for one-bed flats.
Council planning officers said the apartments, which measured 34 and 35 square metres, could not be approved because they were too small and would provide an "unacceptable" environment for future tenants.
Herefordshire-based Fair Construction, which has developed properties in the city for more than 20 years, said it provides "high-quality, entry-level" properties for working professionals and does not rent to students or the unemployed.
The listed building, which dates back to the 18th century, has been empty for more than three years.
The plans, submitted in December last year, said businesses looking to move in were put off by the large storage areas behind the shop and converting the space into apartments would make it more attractive to potential suitors.
Fair Construction said estate agent AMT Commercial had advised a smaller retail space would be more attractive to potential businesses and bringing an empty building back into use was another reason to support the plan.
The estate agent had suggested a nail bar, tattoo parlour, hairdressers or beauty salon could move in.
The shop and some utility space would have been kept under the plans with only minor alterations made to the modern extensions. A house of multiple occupation (HMO) and flats above the shop would also have stayed.
In its application, Fair Construction said the size of the apartments was only the same as some of the others in the area including 27 square metre and 33 square metre flats in Swanpool Walk which made the below-standard size insignificant.
"The size of these units will be commensurate with many of those in the area, and indeed larger than some," the application said.
"In that context, and as the scheme makes good use of an existing vacant building, the slight shortfall against the national standard is insignificant."
Rejecting the application, the city council's planning department said the apartments would be too small and views from the windows would be too restricted.
A report said: "The proposal would result in an unacceptable living environment for future occupiers of the proposed development by reason of the restricted outlook from the habitable room windows of the proposed flats in close proximity to the boundary brick wall on one side and the side elevation of the adjacent building on the other, which would be compounded by the limited size of the internal living space and lack of amenity space."
By Christian Barnett - Local Democracy Reporter