Upgraded Kidderminster Station set to open on Sunday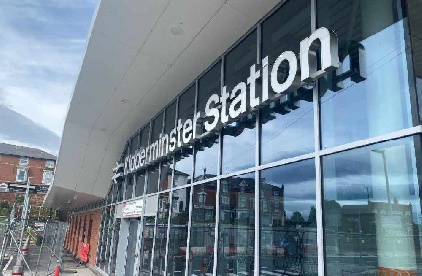 Worcestershire County Council has announced that the new Kidderminster Station building will be open on Sunday.
The brand new glass-fronted station building, which is double the size of the old building, will be fully open to the public from this Sunday.
Along with the new building, there have been a number of improvements made to the forecourt area to make it safer for pedestrians to access the station and to improve the drop-off, taxi and disabled parking arrangements.
The County Council have confirmed an official opening ceremony will be held later this year.