Worcester City Council to start holding virtual committee meetings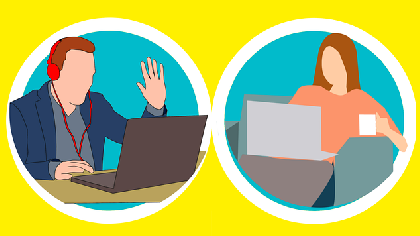 Worcester City Council is set to hold its first "virtual" committee meeting next week, to ensure local democracy continues despite the Coronavirus outbreak.
The Planning Committee will be the first to meet via an online video conference on Thursday April 23 from 1.30pm, and the public and press will be able to listen in to the meeting at www.worcester.gov.uk.
The Council will be holding further meetings in the same manner, making use of any lessons learned from this first one.
Leader of the Council Cllr Marc Bayliss said: "It is important that we continue to carry out our democratic duties during these exceptional and challenging times.
"We have been preparing for this first virtual meeting for the last few weeks and I am confident it will go well and will lay the ground for other Council and committee meetings to be held over the coming weeks."
To help the committee members get used to the virtual format of the meeting, the agenda is being kept fairly brief for this first meeting.
Two applications will be considered, both of which were deferred at the last Planning Committee in February – a proposed new Lidl supermarket on Droitwich Road and a scheme to build a 74-bedroom care home on part of the former park and ride site at John Comyn Drive. Arrangements are being made for any members of the public who have asked to speak on either of the applications to join the virtual meeting.
The meeting will start at 1.30pm on April 23, with the public and press able to listen to proceedings via www.worcester.gov.uk/councillors-democracy. Follow the link to "Committee meetings, agendas and minutes".
After the meeting, the audio recording of it will be available on the Council's website in the normal way.